Amazon Prime Video: The Wilds
How to host a movie premiere during a global pandemic? Together with Amazon Prime Video and GoSpooky we organized the 'Watch Party', an ideal way to stimulate the collective experience and interact with each other with livestream. Hosted on Twitch, the influencers were filmed while watching the film and subscribers of Amazon Prime could join both the film and the Watch Party. In this way a shared experience was born.
For the second edition of the Watch Party, five influencers were invited to watch the first episode of the Amazon Prime series The Wilds – a series about teenage girls who are stuck on a desert island.
To stay in the realms of the series, we built a set in a big (volley-ball) sandbox where it looked like a plane had crashed. Think of airplane seats, burst suitcases, palm trees and campfires. During the watch party we created challenges for the influencers to make it more fun to watch. We hid water bottles in the sand for them to find, let them made friendship bracelets and gave them airplane snacks.
This project shows our ability to produce a qualitative livestream in an intimate set up, that is perfect for a variety of social channels such as Twitch.
Project
Amazon Prime Video: The Wilds
Client
GoSpooky / Amazon Prime Video
What we did
Concept, Livestream, Video production
Behind the scenes
Shot by Rafael Dimiioniatis, GoSpooky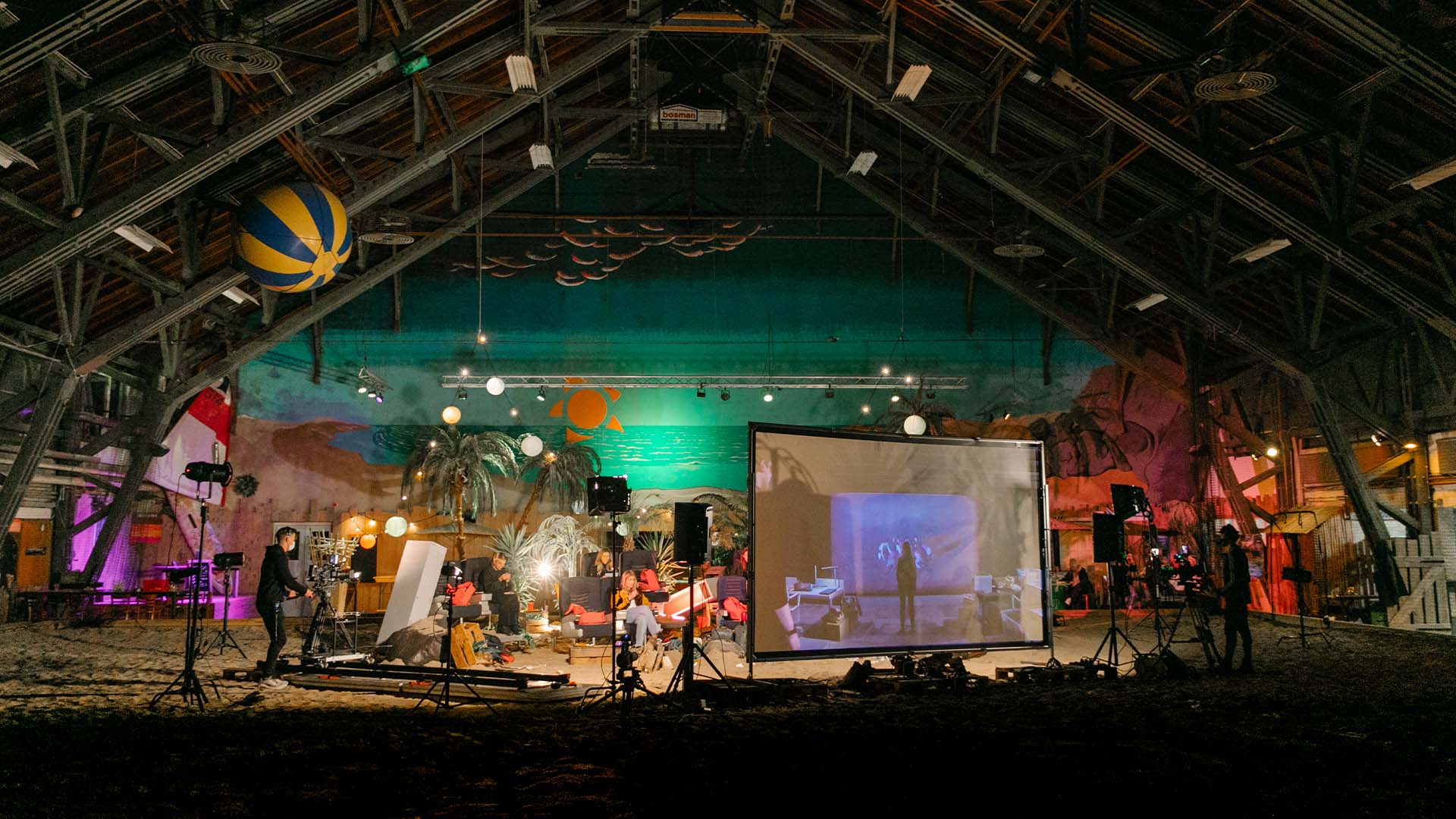 Are you ready to kickstart your project? 🚀