Eurovision Village: Afrojack
For Eurovision 2021 we had the unique opportunity to collaborate with TWOFIFTYK to create a spectacular live set. Rotterdam, the musical capital of Europe for the Eurovision Song Contents of 2021, highlighted local artist such as Afrojack and Duncan Laurence. For this special performance we collaborated with Afrojack.
To explain his special relation with the city, he takes us to his favorite places, such as the Maas river and the local snackbar. Once arrived at the location, Afrojack started off his unique performance on the top of 'De Hef' bridge in Rotterdam.
'De Hef' is a vertical lift-bridge that was built in 1927 and functioned for rail traffic for 73 years. The exact same route as Afrojack always travelled by train. Only a few can still operate the height-adjustable bridge, which makes it extra special that we were allowed to film at this location.
The performance got broadcasted on Eurovision Village, a virtual festival that translated the city of Rotterdam for the occasion. Also watch our other production for Eurovision Village with Duncan Laurence at the Maassilo.
Project
Eurovision Village: Afrojack
Client
TwoFiftyK
What we did
Aerial, Concept, Livestream, Post-production, Promo video, Video production
Behind the scenes
Shot by Bart Heemskerk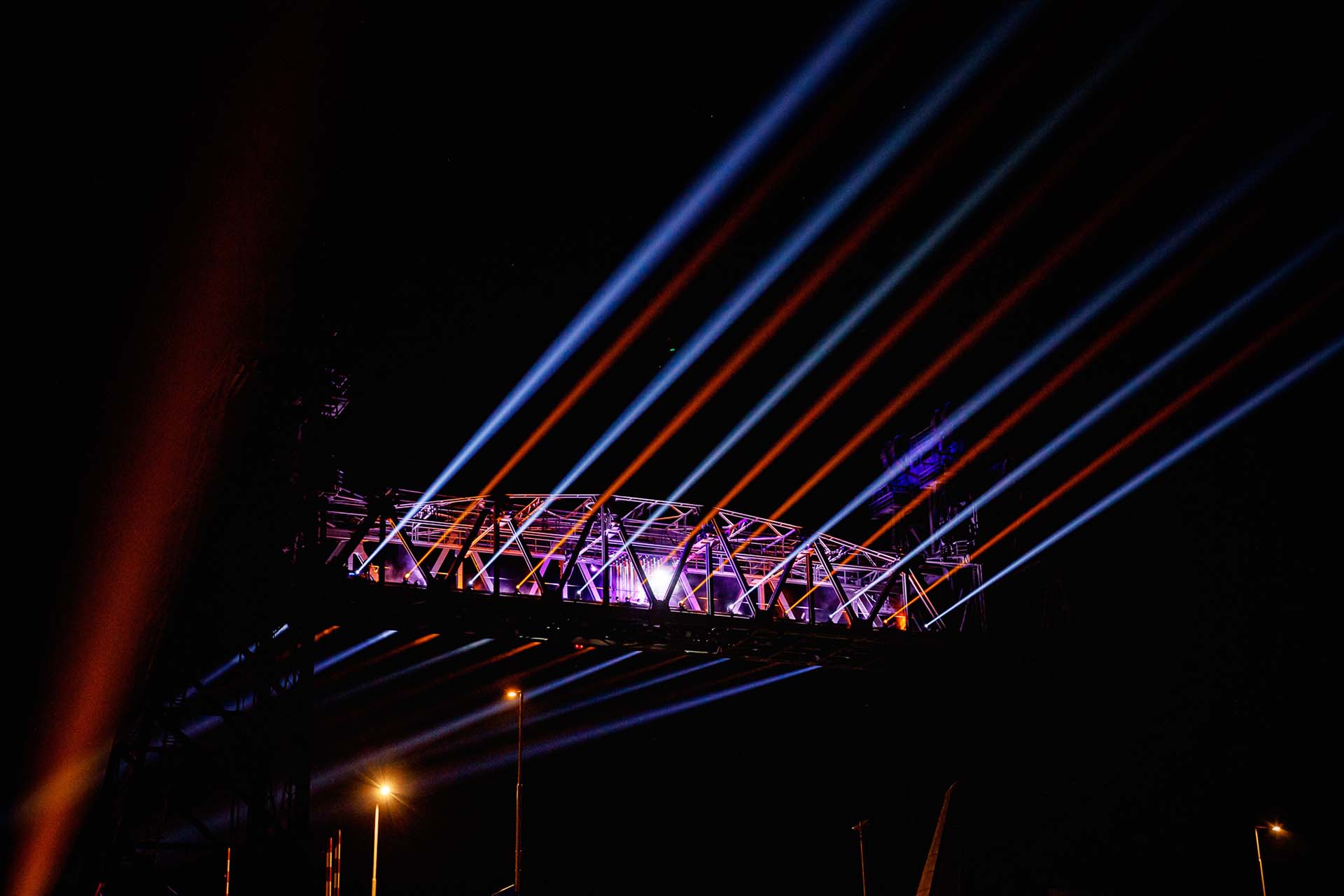 Are you ready to kickstart your project? 🚀